Berkeley Heights Volunteer Rescue Squad (BHVRS) "Why I Ride" series features BHVRS members and why they chose to become an EMT and volunteer.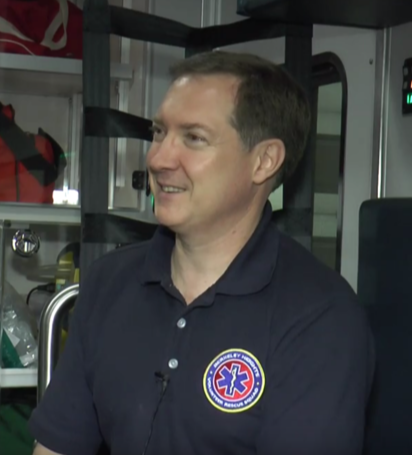 Why did you join the BHVRS?
I had always been interested in pursuing an EMT certification. The concept of learning how the body works and applying the knowledge in lifesaving situations was a calling. At the BHVRS, we have the unique opportunity to use that skill. I have used it on my own family and with strangers. It is an incredible and truly fulfilling feeling. I enjoy that you never know what the next call is going to be, when it is going to happen, or what is going to happen. It is not for everyone, but it is very rewarding.
What would you say to someone who wants to join the BHVRS but is nervous?
I would say that is completely normal. Everyone who started here was probably unsure until they actually tried it. We often hear that people are not sure about the time commitment or whether it is something they would be good at. My response is you do not know until you try. You would be surprised what kind of character it brings out in people.
The fears I had when I first joined were quickly assuaged when I learned that they provide you with all the training and skills. It is a collaborative process. You are never alone on the ambulance.  They are not going to let you do anything that you are not ready to do. We have a minimum of two EMTs on a call so you always have a backup and do everything as a team.

What has been your most memorable moment?
I will never get used to the overwhelming feeling of self-gratitude when I make a difference in someone's life. The feeling is truly priceless. However, you never forget your first. My most memorable moment came early on when I first received my EMT degree. I was called to an event where a person had collapsed and went into cardiac arrest in the field. When we arrived the patient was lifeless. My crew performed CPR, established an airway, applied an AED, and actually got the heart back to a normal rhythm. On the ride to the hospital the patient squeezed my hand. At that moment, I knew I had saved my first life.