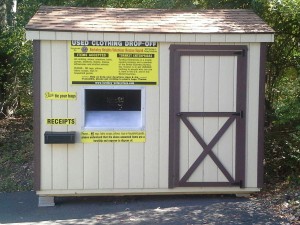 As you are cleaning out your closets this spring, please consider helping out the BHVRS by donating your used clothing! The BHVRS is pleased to partner with Turnkey Enterprises, LLC to collect donations of used clothing from the community. You can get a receipt for your donations, and the BHVRS benefits from each pound donated! If you have a large clothing donation or need assistance getting to the building, please call and leave a message at (908) 464-1141 and we will get back to you!
Accepted: Clothing, shoes, sneakers, belts, purses, stuffed animals, blankets, pillowcases, sheets, and drapes.
Not Accepted: Rags, pillows, toys, household goods.
Where: BHVRS Back Parking Lot, 378 Snyder Ave, at intersection of Snyder and Locust
Thank you!