Vice President Sharon Rubenstein
Recording Secretary Nicole Segalini
Corresponding Secretary Steve Kirsch
Treasurer Joe Savino
I always wanted to be involved with the Rescue Squad since I was a boy scout and earned the First Aid merit badge. I am the owner of a local small business and have the unique ability to respond to emergency calls 24 hours a day. After a family emergency in 2013, I experienced firsthand how vital it is for our community to have skilled first responders available 24/7. Volunteering and helping people is very rewarding.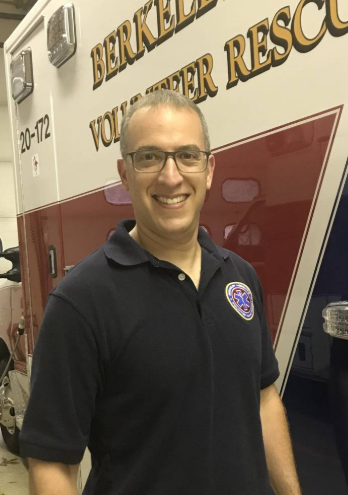 Chief Marc Schnitzer
It was during a career transition that I joined the rescue squad. Turns out, it was one of the best decisions I've made. It's empowering to to have the ability to provide pre-hospital medical and trauma care for acute and chronically ill patients of all ages. In addition, I truly enjoy community health initiative involvement, such as discussing injury prevention with our town's public school children. As a volunteer, helping others is both necessary for, and appreciated by, the community as a whole.
Deputy Chief Allie Deegan
First Lt. (Training) Toni Gestone
I have spent nearly half my life doing medical research, and taking classes for CPR/AED and first aid but whenever I would pass a traffic accident or hear of a major incident with multiple injuries it always bothered me that I didn't really know how best to help those that had been injured. One of the moms whose son played on the GL Hockey Team with my son was an EMT for Berkeley Heights and invited me to a Squad Open House. After talking with Squad members I decided to give being an EMT a try and have now been a member of the Squad for about 7 years. Being an EMT on the Berkeley Heights Rescue Squad is a volunteer opportunity unlike any other. No two calls are ever alike and so you are constantly learning and challenging yourself to think 'outside the box'. It teaches teamwork, not only within the Squad but with outside agencies as well. Most of all, it gives you the opportunity to do something that really matters to those sick and in need. And it gives you a true perspective on what's really important in life.
Second Lt. (Vehicles) David Birnbaum
I originally became an EMT and joined the squad when I returned home from college and attended graduate school in NYC. I went to school at night so I was able to ride during the day when I was told they needed strong young backs. I may no longer have a strong young back, but upon returning to Berkeley Heights, I knew I wanted to become an EMT and join the squad again. I truly appreciate the opportunity to serve the community, especially the parents of past GL classmates.
Second Lt. (Vehicles) Sandra Robaire
Compliance Officer Michelle Young
I have always been interested in the medical field and despite having no experience, I decided to give becoming a member of the Rescue Squad a try. Serving our community as a volunteer EMT has been one of my most favorite and rewarding things I have ever done. It is a privilege to be able to help someone when they are in need. It has also been an absolute pleasure meeting, getting to know, and working alongside the incredible people who are involved in this field.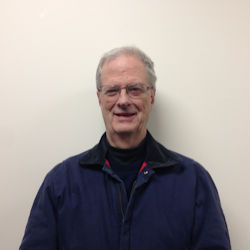 NJFAC Representative Howie Meyer
During college, I worked at the Berkeley Heights A&P and one of our regular customers was Alice Keimel, a member of the squad. Alice use to tell myself and two friends I worked with about the squad and how much she enjoyed being a member. My friends and I thought that it sounded exciting and was something that we wanted to do. So in October 1971, my friends and I joined up. It's been a great experience and I've met some very nice people on the squad while being able to help many others. I say a little prayer every day that I'll be able to keep doing this for many more years to come.
Click here for the 2021 Officers.
Click here for the 2020 Officers.
Click here for the 2019 Officers.
Click here for the 2018 Officers.
Click here for the 2017 Officers.
Click here for the 2016 Officers.
Click here for the 2015 Officers.